Rothy's "The Point" flat is the most comfortable flat shoe I have ever worn, and I've worn a lot. But they not only feel good on my feet, they also make me feel good for supporting an environmentally-conscious product.
I recently needed a new pair of black flats, and as part of my journey to good, I only wanted to buy a pair I found to be ethical and sustainable.
In my search for sustainable shoe brands, I found Rothy's, and I love them.
I believe Rothy's are trending now, and for good reasons.
I recommend adding these incredible, ethical and sustainable shoes to your wardrobe for the many reasons I list below.
What are Rothy's?
Rothy's website states "We're proud to say that we (finally) figured out how recycled plastic water bottles can be transformed into a comfortable knitted shoe that fits like a glove and is soft like a sock."
Rothy's is the result of a 4-year quest to produce a sustainable, environmentally friendly shoe that is also fashionable and comfortable by creators Roth Martin and Stephen Hawthornthwaite.
Fortunately for us, they certainly succeeded!
I was excited to learn how Rothy's sustainable shoes are made when reading a New York Times feature that states, "Plastic water bottles are sourced from recycling centers, hot-washed and sterilized, then chipped into flakes and extruded into little pellets. The pellets are heated, then drawn into soft filaments of plastic. The shoes are then knitted by a computer program that has different settings for pattern, color, design and size. . . Rothy's are knit in three dimensions and come out of the 3-D knitting machine seamless — the whole process takes six minutes — using almost the precise amount of material required. There is no cutting, which is the most wasteful part of normal footwear manufacturing."
Founder Roth Martin was later quoted saying, "We have virtually no waste."
It feels great to purchase Rothy's knowing it means you support turning plastic water bottle waste into soft, lovely shoes.
Are They Ethical?
Based on all of my research I was fully sold on Rothy's being a great choice in terms of sustainability.
I had one concern left though: did they have ethical manufacturing and labor practices?
I read they had wanted to set up manufacturing the States, but their shoes are made in China. Thankfully, Gigi Reed from the Rothy's team confirmed for me the following:
"Our shoes are made in China and for good reason. We actually did all the design work in the USA, set up our own factory in Maine, hired Americans, and built a supply chain in a dying industry and ultimately couldn't make the product to the quality we needed to at scale. We knit with technology developed by Americans but needed the engineering know how that unfortunately didn't exist in the US to bring our products to market. It's been four years in the making! Rothy's owns our own factory where we offer fair wages and excellent working conditions."
Sustainable and ethical, while also stylish and comfortable, equals a perfect shoe.
Reasons to Love Rothy's
There are many reasons to wear Rothy's. These are my favorites:
Comfort, so much Comfort - They are unbelievably comfortable! The completely seamless knit is so soft against the foot, it really is sock-like. They offer nice stretch while staying supportive and fitted. The sole is of a quality that makes walking lower impact (less painful) than I've experienced in other flats. They also come with a soft, knitted insole. In addition, they are lightweight, breathable and are moisture wicking (which is great for summer!).

Stylish & Versatile - There are a variety of colors and patterns to choose from for these stylish flats. I love the pointed toe for a feminine look, but they offer a rounded toe flat as well. They are versatile enough to wear with everything from a nice dress to yoga clothes (I've done both).

Easy Care - They are machine washable, and quick drying (40 minutes to air dry).

Durable & High Quality - My first pair is new, but I've been wearing them all day with no signs of wear yet, and I've read they can be worn regularly for years. Rothy's notes on their website "thanks to Rothy's unique design and 3-D Knit Technology they are machine washable and look new, wash after wash." (I will update on how well they last in the future.)

Sustainable & Environmentally Friendly - Their shoes are made of "low-waste, low-impact materials" including primarily recycled plastic water bottles. The Rothy's box states "together we've saved over 500,000 water bottles from winding up in landfills." Even the soles of the shoes are eco-friendly and carbon-free.

Rothy's Recycling Program - "A new program that lets you send in your well-loved Rothy's for free and turns them into yoga mats, outsoles, and other environmentally-friendly products." This program has to make Rothy's the most sustainable shoes on the market!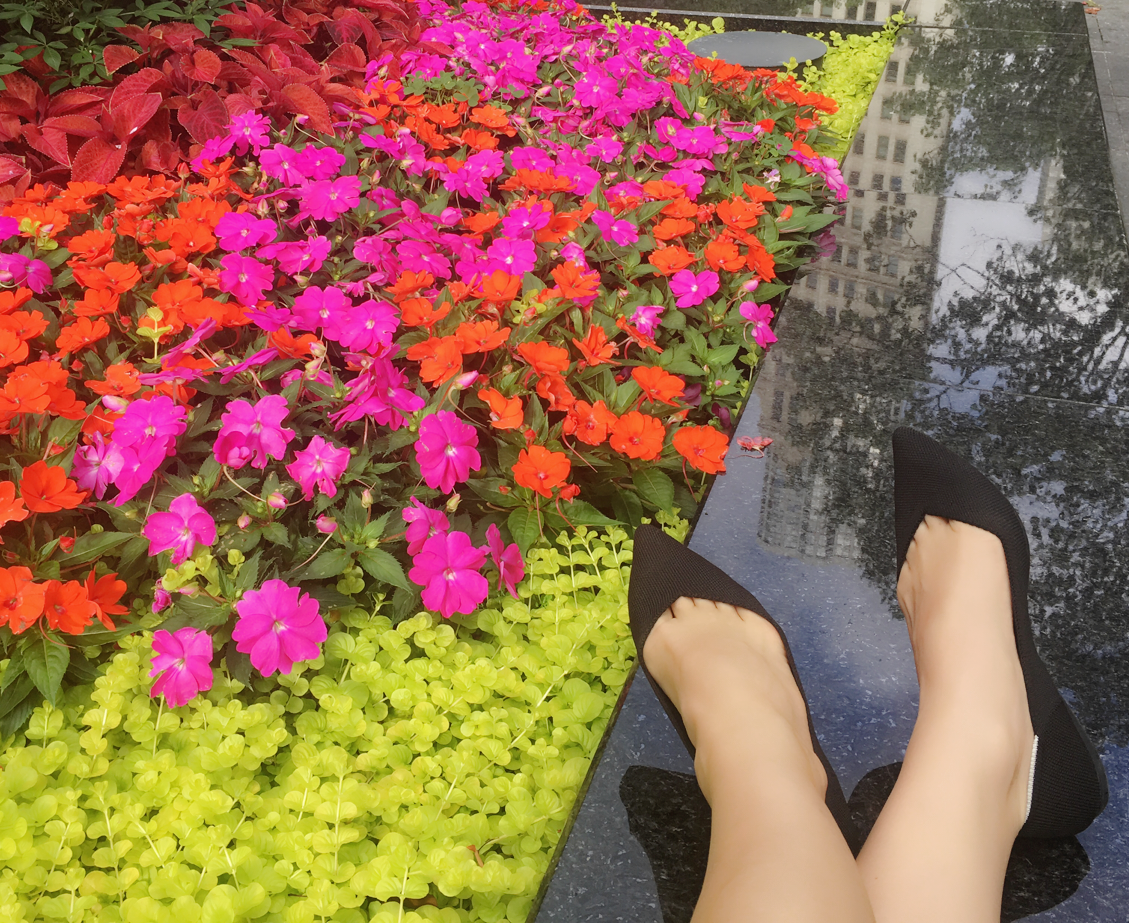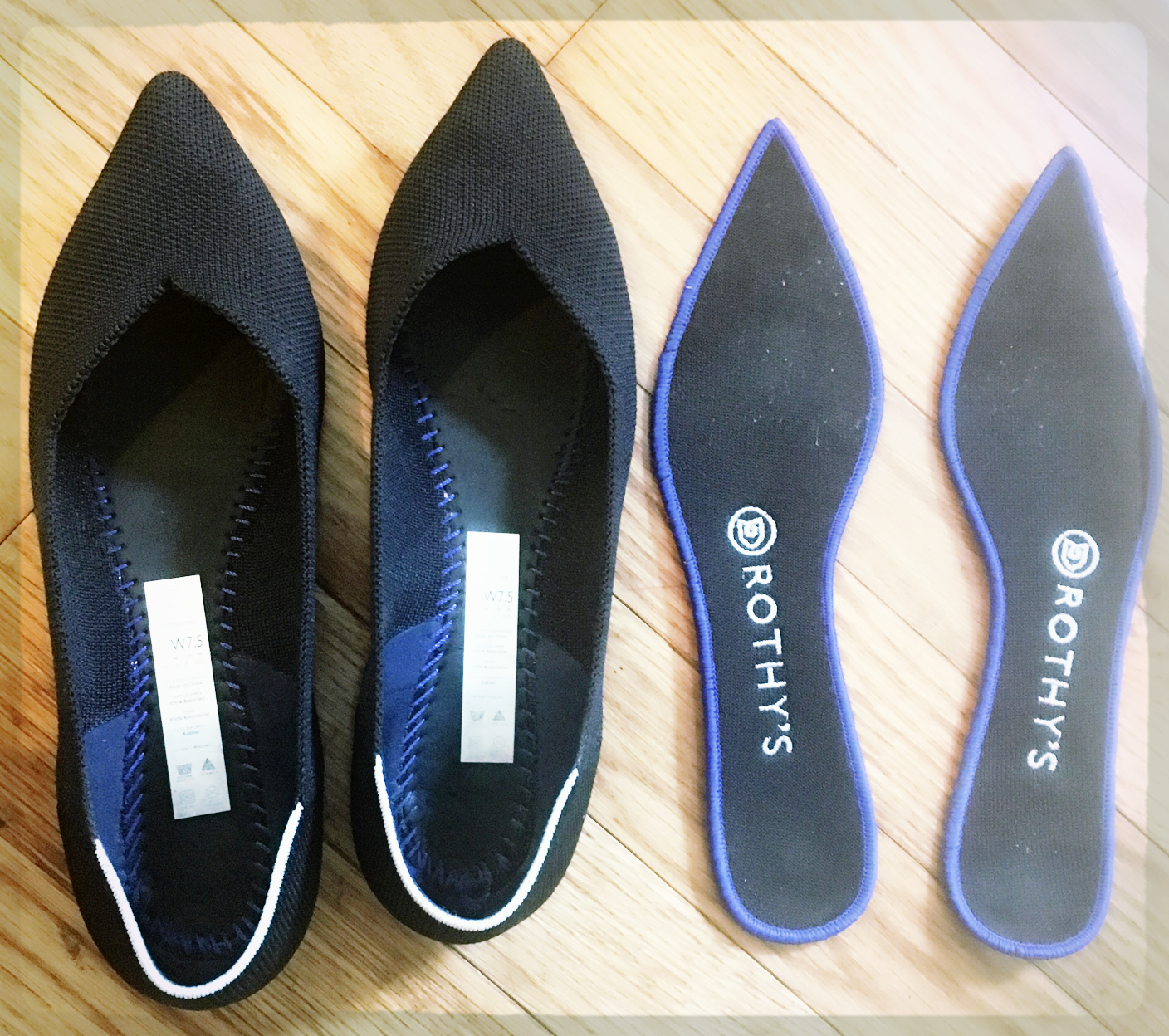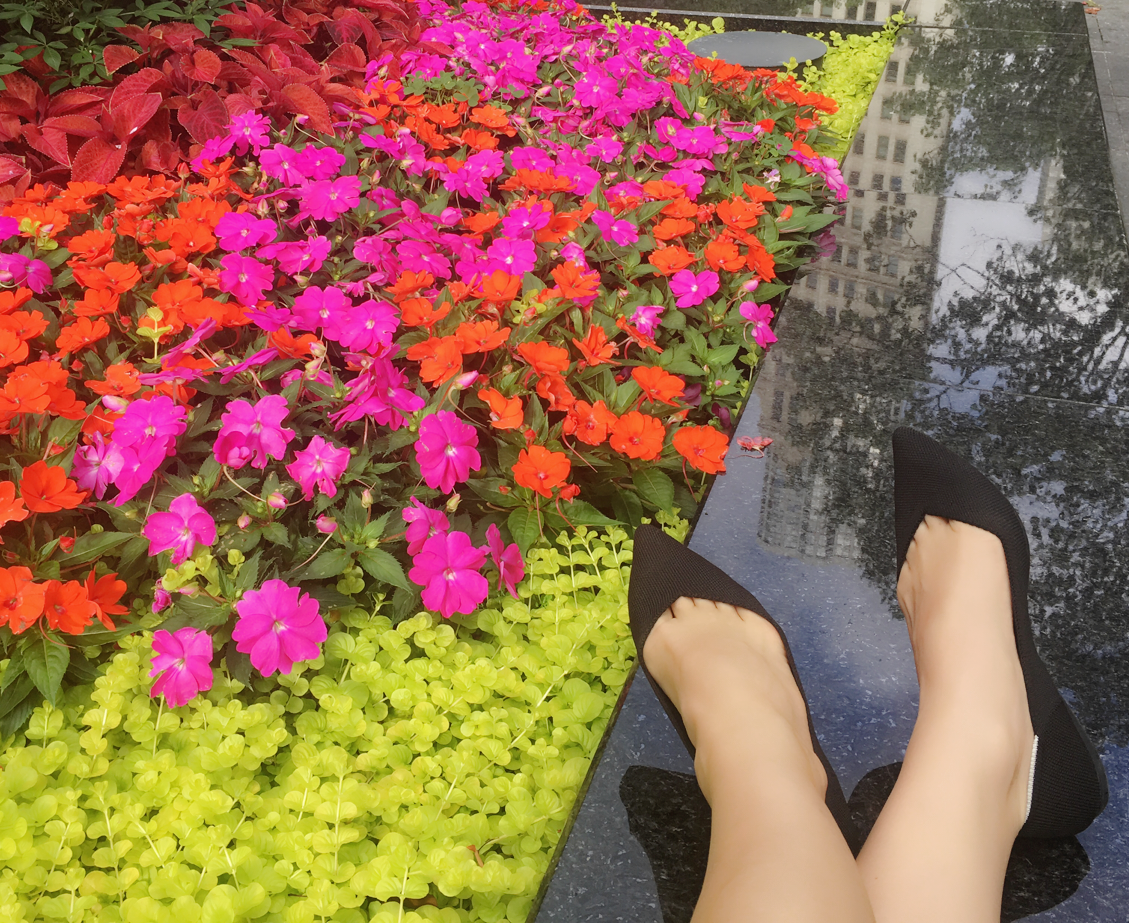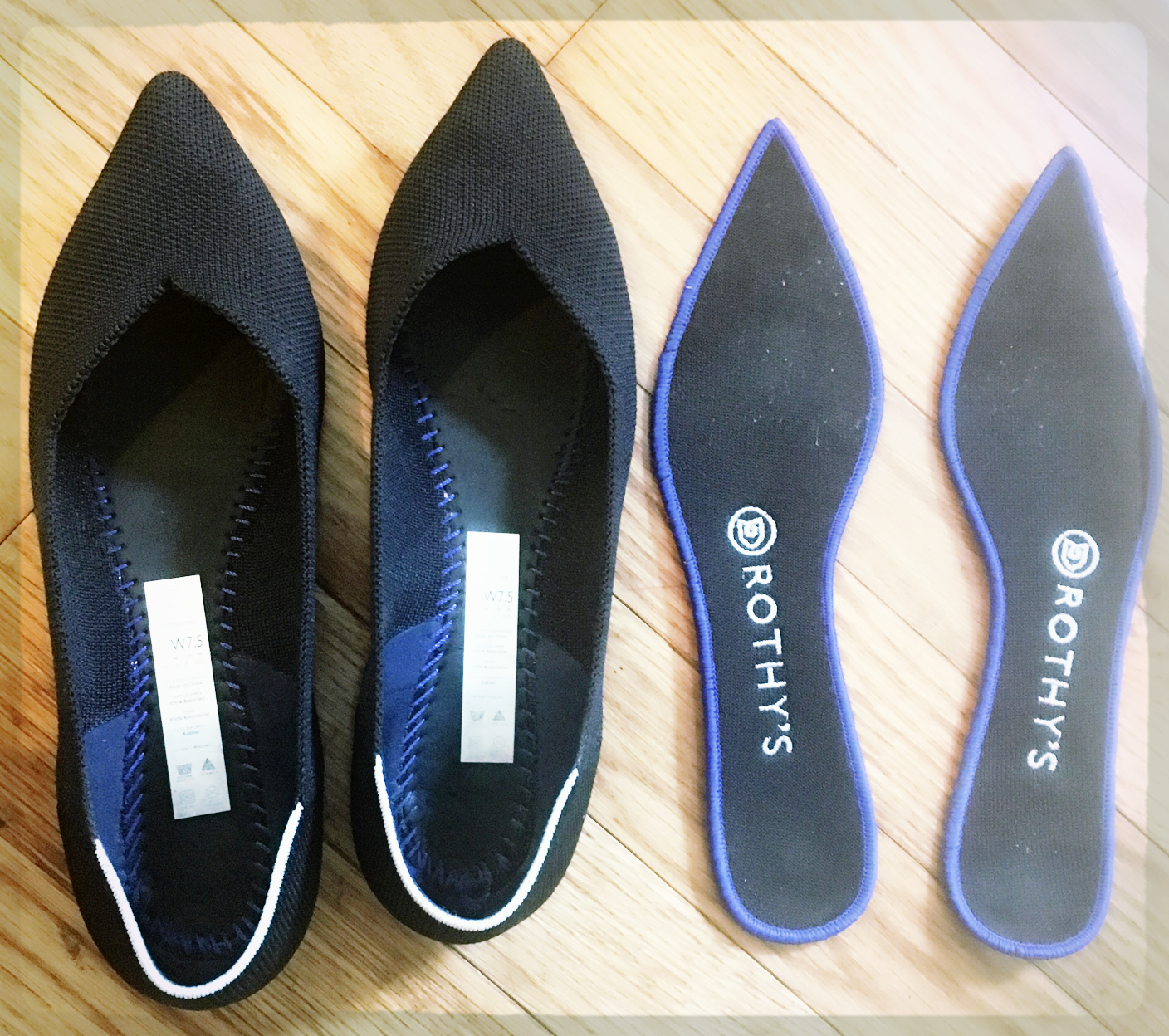 Bottom Line: Highly Recommend Rothy's
It's amazing to me these fashionable flats are made from recycled plastic water bottles. I love that with Rothy's I am wearing incredibly sustainable footwear, though these are covetable shoes based on style and comfort alone.
I am happy to have found Rothy's, and will definitely be purchasing more pairs.
I believe you will also fall in love with Rothy's for their look, feel and positive impact on our environment.
Wondering where to buy Rothy's? Rothy's can be purchased online at rothys.com. Email me for $20 off your first purchase.
Do you have a pair of Rothy's, if so what do you think? What is your favorite sustainable shoe brand? Let me know in the comments below, please!