If you like eating healthy foods or if you're on a special diet, going out to eat is often a challenge, especially in America.
You may face obstacles, like:
Large portions that require willpower to stop eating.

Not knowing exactly how the food was prepared, and wondering or needing to ask if ingredients like butter, salt, dairy, gluten, meat, sugar, GMOs, etc were used.

Societal pressure and/or waitstaff pressure to order extra courses like appetizers and dessert.

Smells and sights of unhealthy but delicious dishes at neighboring tables or at your table being eaten by your dining companion.

Peer pressure from friends or family to try dishes you may not want to ingest.
Healthy Changes to Dining Out Scene
Fortunately, more and more restaurants understand diners with healthy eating needs are increasing and are offering options to accommodate demand.
While it's now common to see a vegetarian or vegan option on menus, some restaurants are emerging that are focused on all healthy options. Most of these that we've seen are in the fast casual category, such as Freshii or Lyfe Kitchen, and Amy's.
But what about a healthy dining experience that's a step up from fast casual?
You may be looking for a restaurant with a great atmosphere where you can enjoy table service with friends and family while ordering from a menu of all healthy options.
This dream situation can be hard to find, but it does exist. One of our favorites in this category is an American chain restaurant called True Food Kitchen, which claims it is, "Your journey into a new way of eating."
About True Food Kitchen
True Food Kitchen was started in 2008 by Dr. Andrew Weill, a physician who saw an opportunity for a restaurant that, "Serves great food that just happens to be good for you."
There are four key reasons to love the restaurant True Food Kitchen:
The Food—Healthy and delicious options based on an anti-inflammatory diet

The Autoimmune Protocol, or AIP diet, is a "food-based approach to eliminating unwanted inflammation in a person's body."

Some people who suffer from autoimmune diseases will eat on this diet to attempt to reduce symptoms of inflammation.

An AIP diet consists primarily of a vegetable-heavy diet (specific vegetables are recommended over others), and some meat and fruit can be incorporated as well.

After years of serving as a physician, Dr. Weill thought well enough of the anti-inflammatory diet to bring it to the public in True Food Kitchen. And I'm so thankful he did.

Every dish I have tried at True Food Kitchen has been a delight. They provide gluten-free, organic, vegetarian and vegan offerings.

My favorite dish by far is the Ancient Grains bowl, pictured below. The combination of perfectly cooked vegetables including a miso-glazed sweet potato paired with a homemade pesto is a real AIP delight. Other standouts include the Kale Guacamole, Wild Caught Albacore Tataki, and the Spicy Panang Curry.

According to Dr. Weill's website, seasonal ingredients are sourced locally and organic as much as possible. The menu changes a few times a year which keeps things interesting for diners.

On a personal note, for the past 15 years I have experienced recurring uveitis, an inflammation in my eyes that causes redness and pain unless treated with medication. In attempts to naturally prevent flare-ups of the inflammation, I have researched the AIP diet for my own health.

Attempting to eat on the diet has been a big challenge, especially when eating out.

For all of these reasons, I was surprised and delighted when I heard the story behind True Food Kitchen. Not only does it make me feel less alone in dealing with inflammation in my body, it makes me feel supported and happy when I visit the restaurant and see other people who enjoy eating an AIP diet.

The Drinks—Fresh takes on River North cocktails
The drinks at True Food Kitchen are also delicious. They offer a limited cocktail menu as well as some wine choices.

For cocktails, I recommend the Ginger Margarita: añejo tequila, elderflower liqueur, ginger honey, lemon. Colleen recommends the Farmers Market Sangria: organic white wine, spiced brandy, lime, pineapple.

For non-alcoholic beverages, try the Medicine Man: triple-brewed black tea, blueberry, pomegranate, honey, sea buckthorn.

The drinks are so tasty because they're made with fresh pressed fruit and vegetable juices.

The Atmosphere—Green and friendly
Open and airy, the Chicago restaurant location is filled with plants, wood features, light and happy staff members.

According to Dr. Weill's website, the company works to create buildings that are sustainable and ethical.

Accessibility—Several locations to choose from
Another reason to love True Food Kitchen—there are 20 locations around the country and two more opening in Spring of 2018. You can visit a True Food in all of these US state locations:

-Arizona
-California
-Colorado
-Florida
-Georgia
-Illinois
-Maryland
-Pennsylvania
-Tennessee
-Texas
-Virginia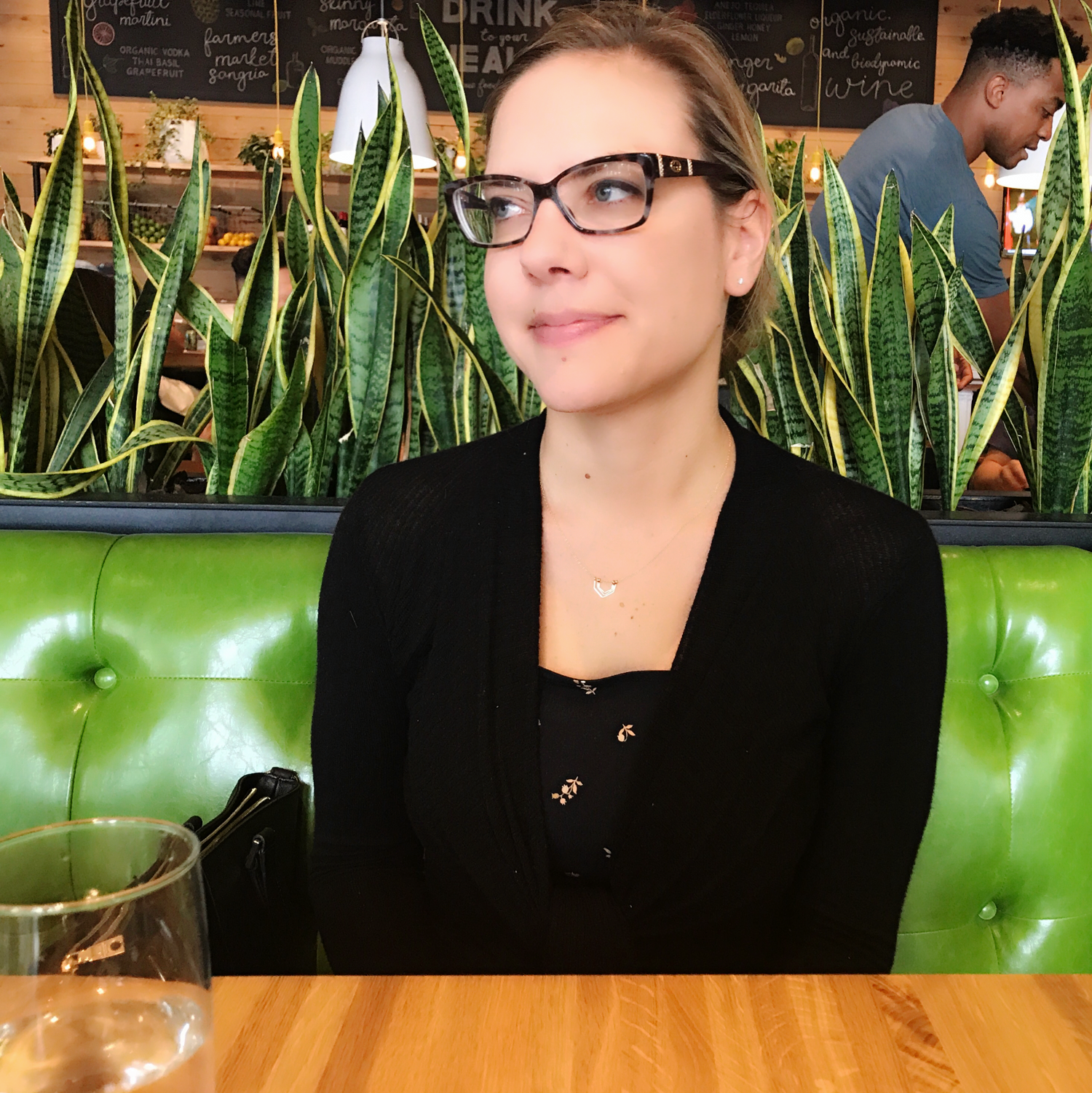 When to Try True Food Kitchen
True Food Kitchen is awesome for any meal - they serve brunch, lunch, and dinner.
I recommend you pick your favorite meal to eat out and try this casual dining experience in a beautiful relaxed environment. In fact, let us know when you're going, we may have to join you!
True Food Kitchen's Chicago location is at 1 West Erie Street in the River North neighborhood. They are open 7 days a week and offer brunch, lunch and dinner. Reservations are accepted through their website or Open Table.
Have you been to True Food Kitchen, if so what did you think? What is your favorite healthy dining out restaurant?